Year Round
Our Year Round Brews are "Good to Go!" Now available in BOTTLES! See the Bartender to build your 4 pack
---
Seasonal
---
Golden Promise
A clean and mellow British ale made with Simpson's Golden Promise malt from Scotland. *Note: This beer is Nitrogen dispensed.
5% ABV
Oktoberfest
A traditional Bavarian-Style fest beer; deep amber colored, medium bodied and malty. 6.5% A.B.V / 25 IBU'S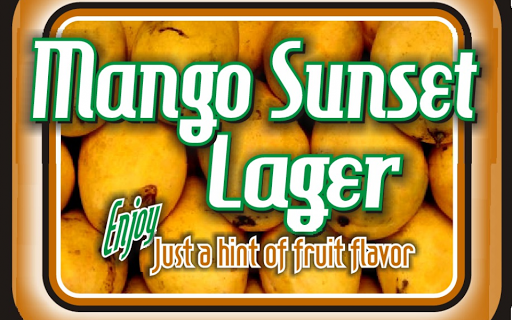 Mango Sunset Lager
Mango Sunset Lager: A light bodied lager made with the addition of 100% pure fruit juice. (4% A.B.V.)
Hopfenstange Pilsner
Light to medium bodied northern german style pilsner is brewed entirely with german pilsner malt and has more bitterness than the southern style.
5% A.B.V
Ice Age Ale
A medium bodied, deep golden ale made with mosaic and calypso hops. High hop bitterness, flavor and aroma are the signature of this beer.
6.5% A.B.V
Vanilla Coconut Porter
A medium bodied dark ale with some roasted vanilla & coconut dark malt flavor.
4.5 - 6% A.B.V
Grapefruit Session IPA
A MEDIUM BODIED, DEEP GOLDEN ALE. THE GRAPEFRUIT FLAVOR AND AROMA ARE THE SIGNATURES OF THIS BEER. 5% A.B.V / 34 IBU'S