Year Round
Our Year Round Brews are "Good to Go!" Now available in BOTTLES! See the Bartender to build your 4 pack
---
Seasonal
---
Golden Promise
A clean and mellow British ale made with Simpson's Golden Promise malt from Scotland. *Note: This beer is Nitrogen dispensed.
5% ABV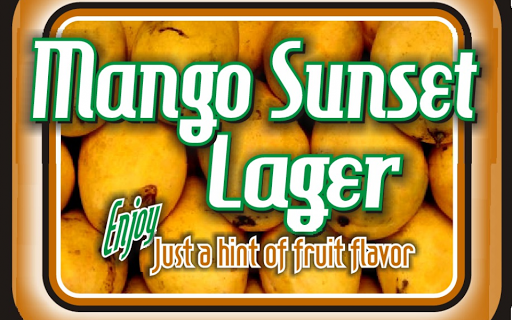 Mango Sunset Lager
Mango Sunset Lager: A light bodied lager made with the addition of 100% pure fruit juice. (4% A.B.V.)
Knucklehead Ale
A medium bodied, copper colored ale with some Cascade hop flavor and malt backbone.(4.5% A.B.V.)
Oktoberfest
A traditional Bavarian-Style fest beer; deep amber colored, medium bodied and malty. 6.5% A.B.V / 25 IBU'S
Hopfenstange Pilsner
Light to medium bodied northern german style pilsner is brewed entirely with german pilsner malt and has more bitterness than the southern style.
5% A.B.V
Hopped Up N' Hazy
Bright grapefruit and citrus aromas accentuate the smooth flavor of this Hazy New England IPA. Brewed with tons of oats and wheat then Double Dry hopped using Azacca, Mosaic, Simcoe, and Ekuanot Hops. Enjoy this IPA without the bitterness.
6.5% A.B.V. 
Vanilla Coconut Porter
A medium bodied dark ale with some roasted vanilla & coconut dark malt flavor.
4.5 - 6% A.B.V